Exdion Quote Review
Quote Review analyzes carrier quotes and recommends the best quote that meets customers' identified coverage needs. 
The system is able to account for all the different variations among carrier quotes, which leads to a comprehensive analysis and recommendation.
A 30-point checklist for E&O compliance, with each point concisely summarized in an easy-to-read format.

The highlight of variances and X-ray view into specific pages for easy isolation or errors.
No workflow changes required, quick to adopt, and very little training.

Enables CSRs to quickly identify variances and work with carriers to address them.

Assist your CSR by cutting down the time and effort.
How The Platform Works?
The powerful AI-based model auto-learns new proposal and carrier quote templates, making it a one-stop shop for your quoting needs!
Get fast and detailed quote comparisons in minutes, not hours.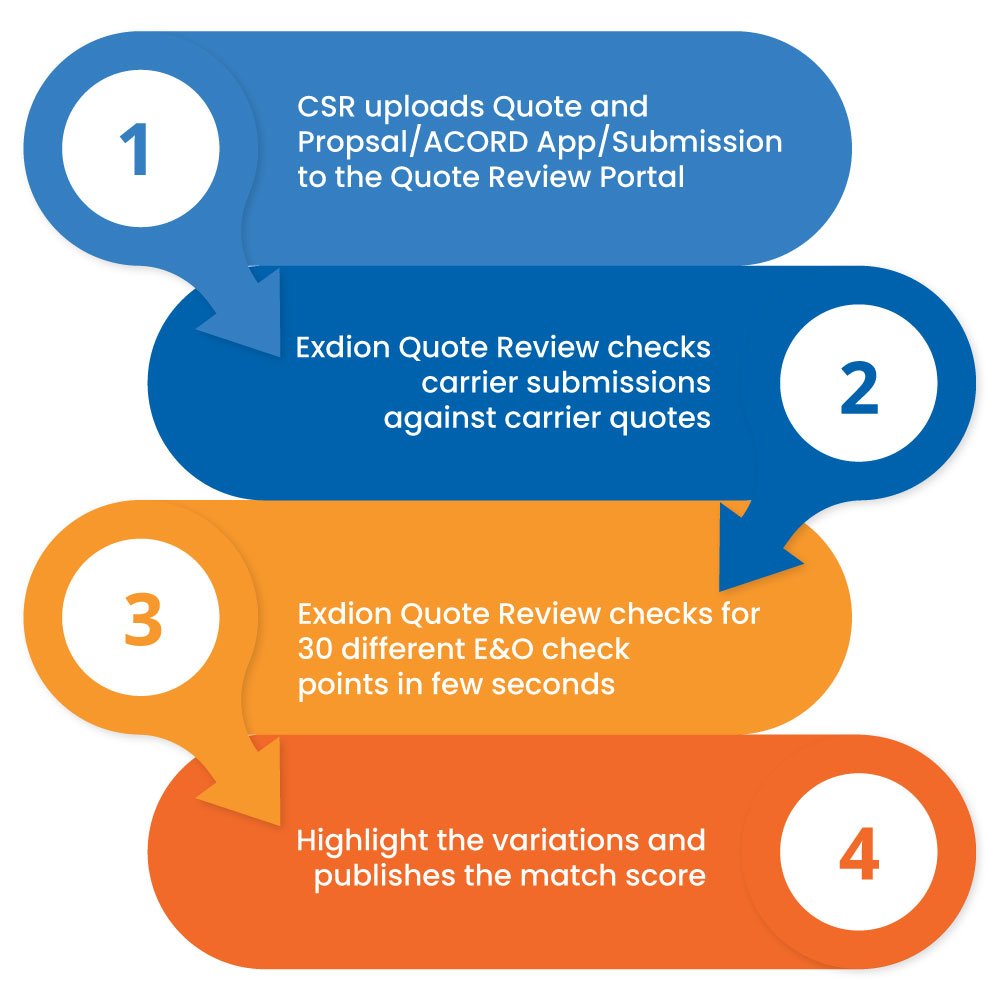 Client Testimonials - Decision Drivers