The insurance industry is undergoing a digital revolution. In the past, in-house teams had to spend a huge chunk of time manually combing through applications to spot errors and omissions. Missing information, incorrect data, policy mismatch and improper renewal have all required a human eye to spot them in the past. Slowly but surely, this is changing.  
Insurance application & renewal can be a tedious process. Agents must start making use of insurance workflow software to centralize, automate and track the status of applications. Continuing on the path of manual processes is sure to turn the relationship between brokers, agents, and clients sour. It is far too impractical to arm employees at insurance agencies with yellow highlighters and red pens to manually check for errors in applications.  
Automation for Insurance Agencies
The insurance sector has been nurtured solely by manual efforts so far. The unexpected surge in policy demand has been taking a huge toll on the processing of applications and renewals. This has been causing delays in responses and processing and will put further pressure on the overhead absorption.  
With the emergence of automation for insurance agencies and Robotic Process Automation (RPA) in insurance, agents are in a better position to hand over more work to technology and automation. Agency staff can save time and energy by doing away with monotonous, routine tasks. This results in happier clients, improved retention, and more business. 
Successful agencies automate their workflows and application processes according to a set of pre-defined events. It could be in the form of an acknowledgment, requests for information, and updates on approval or rejection of submissions. 
Insurance providers leverage RPA models to make value-driven decisions and increase productivity. Automation helps simplify, distribute, service, underwrite and improve productivity along with revenue growth. This process streamlines application intake and processing through a strategy that prioritizes results and efficiency.  
What is RPA in Insurance?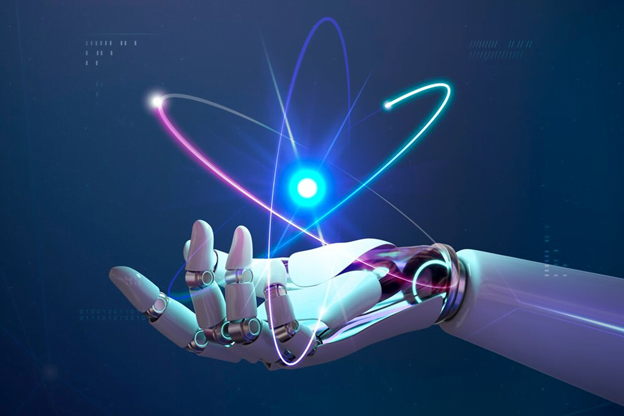 RPA is changing the way insurance agencies do business. It involves the use of software bots to handle routine keystroke-level tasks. By freeing employees from time-consuming manual tasks, agencies drive efficiency, speed up internal processes, and create better customer experiences.  
Organizations that integrate RPA in their operations can expect a return on investment (ROI) ranging from 30 to 200 percent in the first year. Gartner predicts that 90% of large organizations worldwide will have adopted RPA in some form in 2022. 
Use Cases of RPA in Insurance
Insurance brokers and agents can benefit immensely by implementing RPA into their workflows. They can optimize labor-intensive tasks to mitigate risks, optimize costs and maintain market dominance. 
Here's how RPA can help boost efficiency in an insurance agency in day-to-day functions:  
Copy and paste data across different applications swiftly

 

Open emails, gather data and migrate it into a core system

 

Evaluate data to create month-end profitability reports

 

Integrate with automation tools to achieve total automation

 
Leverage AI to enhance automation capabilities

 
Let's take a look at some common use cases where RPA comes into the picture: 
Handling Registration Forms 
RPA enables agents to automatically interpret data from registration forms and direct that information into appropriate workstreams. This leads to faster processing of application and registration forms with no errors. 
Claims Processing 
RPA helps agencies automate their high-volume claims filing processes, enabling insurers to free up their claims inspectors to address key issues. Employees can focus on problems that matter to the business while standard claims are handled within minutes through automation.  
Underwriting 
Underwriters need to analyze multiple data sources to calculate risks and get clients the appropriate rates and policies for their needs. RPA collects unstructured data from internal and external sources and presents it in a central dashboard for making more informed decisions.  
Customer Satisfaction 
Agents can speed up a wide range of data-rich processes with RPA, from onboarding new prospects to renewals. RPA can toggle through multiple systems and automatically transfer data, saving agents a lot of time and creating a positive customer journey.  
Benefits of RPA in Insurance 
Insurance agencies can speed up backlogs and customer services while revolutionizing the work environment through automation. Agents can be freed from mundane tasks and focus on more important demands. 
Reduction of Human Error  
By replacing manual data entry with RPA, insurers can mitigate human errors. RPA ensures data entry is accurate and relevant, which is essential for processing applications and renewals while maintaining compliance.  
Improved Profitability  
RPA can streamline business operations and increase productivity, bringing down the overall costs. Insurance providers can reallocate teams to focus on higher priority work and drive business growth. 
Rapid Application and Renewal Processing  
Without automation, an agent has to manually gather information from various documents and transfer it to other systems. RPA bots can move large amounts of data in a single click. This provides a far more efficient way to process applications and renewals.  
Smooth Onboarding 
A growing company must have the means to meet the accelerated rate of operations. Automation helps minimize tedious manual data entry processes by up to 50%. 
Simple Transition 
Bots are easy for agents to understand and interact with. They can be installed onto desktops quickly and work with existing technology. There is no steep learning curve for employees as the bots are typically intuitive and user-friendly.  
Exdion's Automation Solution
Automation has the potential to transform the way insurance companies work. When redundant manual tasks are dealt with by technology, employees can focus on more challenging tasks. Automation boosts organizational efficiency significantly while bringing down costs and reducing the room for human error. 
Exdion's solutions are designed to deliver the benefits of automation across various insurance operations. Using a combination of Natural Language Processing (NLP), Artificial Intelligence (AI), Machine Learning (ML), and RPA, we aim to help agencies transform their processes. Our cutting-edge digital technology helps agents boost their productivity while simultaneously enhancing customer experience. 
Consult our experts and experience the advantages of process automation today!